Hannah and Leigh Harrison - October 2018
We got married here on Saturday 20th October, we can't speak highly enough of the venue, service, food and the room was absolutely beautiful.
Not one complaint about our whole day as Katherine made sure it all run smoothly and looked absolutely fantastic when we got to see the reception room.
Thank you to all the amazing staff especially the chef on the night who gave his smoko banana to our little son who just wants a banana and they didn't have any.
If You are thinking about having your wedding here I couldn't speak more highly of the venue and the service.
Laura & Justin Rocca - September 2018
5 stars is not enough.  We had our Wedding there on 15/9/18.  We can't emphasis enough how good the staff at TTGGC were and how beautiful the venue is.  Not only did they do everything they promised, they did everything we asked and more, even stepping up to cover other suppliers that failed on the day.  The food was fantastic and there was plenty of it.  The drinks service was fantastic, we had an unlimited drinks package and the staff were continually refilling glasses and jugs on all tables (what you expect for a bar tab, not an hourly rate for alcohol). Prices were unmatched, and there were no hidden costs or fees.  Flexibility and willingness to help in anything asked is unparalleled to any of the other 38 venues we visited (yes, we saw 39 venues).  In particular we'd like to thank Katherine the Wedding Coordinator, Rod the Operations Manager and Tahlia who ran the entire evening.  We cannot recommend the Tea Tree Gully Golf Club enough.  Thank you for making our wedding a wonderful day.
Mr & Mrs Rocca
August 2018
I turned 70 on Monday and last night celebrated with 11 other couples at Dimples. Just wanted to thank Rod and all the staff for the wonderful ambience, service and food which we all enjoyed last night. This venue is a credit to all concerned and it's something I'm proud to tell others about. Left some cake behind so if you get down to the kitchen early, you might score some.
Again, many thanks to all.
Karen & David Brown – May 2018
"My wife and I were married at the Tea Tree Gully Golf Club on the 26th May 2018, we knew that at that time of the year the weather could have been uncertain, hence why we needed a venue that could cater for an inside or outside ceremony.  Katherine, Rod and Tahlia were fantastic and nothing was too much trouble to ensure our big day was perfect.  Luckily on the day we could have the ceremony outside on the lawns and then guests moved into the function room where the food was plentiful and delicious.  The room was beautifully presented and the views across the golf course was magnificent.  We also found that the packages offered was by far the best value.  Couldn't have wished for anything better as everything went perfectly, thanks to the helpful staff at the club.  We would highly recommend the Tea Tree Gully Golf Course for anyone looking for that special venue for their big day.  Thank you again, Graham & Karen Brown."
Ellise & Brendan Mcadam – April 2018
I am so happy that I had my wedding ceremony and reception here.  The venue was beautiful, food was amazing and the staff go above and beyond to make the day stress free.  Katherine helped to plan our wedding and Tahlia was our functions manager on the day.  We could not fault either of these ladies, they are amazing at what they do.  They made our day stress free and so enjoyable – I would highly recommend this venue
The venue is fantastic and Katherine and Tahlia were amazing in helping us plan and run our wedding here on the 14/4/18.  The night was perfect and couldn't have gone any better.  Thanks for making our big day one to remember for all the right reasons!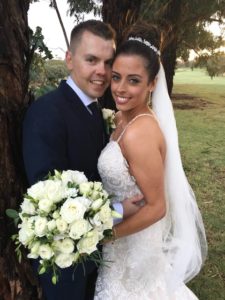 Jenny & Sam Brackley – March 2018
What a great venue!  We had the ceremony & reception here.  We had 120 guest & there was plenty of room.  Food was AMAZING!  We felt so relaxed on our day everything ran smoothly.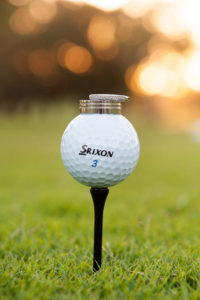 Katie & Jordan Folkard – February 2018
We recently held our wedding ceremony and reception at the TTG Golf Club and thought it was perfect.  The staff are so friendly and nothing is a problem for them, all of our guests commented on the service and quality of the food.  We would definately recommend the club for any functions you may have coming up, you will not be disappointed xx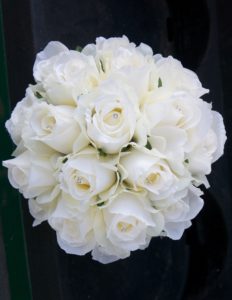 Elaine and Jeff – March 2017
Thanks so much for your support, guidance & magnificent organising of our recent wedding.  We were overwhelmed by the way the wedding went so smoothly & everyone enjoyed themselves so much.  The food was delicious & plentiful & we are constantly hearing  from family & friends that it is one of the best weddings they have  been to.  The staff were outstanding & the venue was terrific, the room was so lovely & couldn't fault a thing.  Thanks again & please pass on our best to all the staff & we look forward to popping in again soon.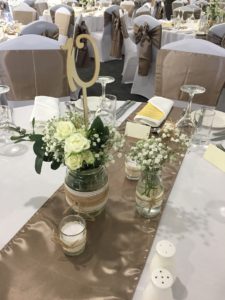 Kellie Listek
My husband and I got married at the Tea Tree Gully Golf Club and would recommend it to anyone.  Catherine was excellent and  I didn't have to worry about a thing.  The staff were fabulous on the  night and the food was to die for.  My grandpa said the satay chicken for  snacks was the best he had tasted.  No one went home hungry.  It was a  beautiful night.
I have since been back to Dimples and each time the food gets better.
  Thank you to everyone who works there for being such wonderful people.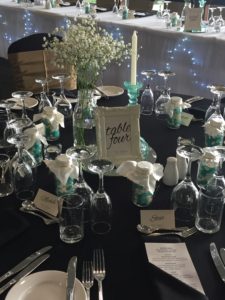 Fiona & Steven Cooper – July 2017
All the staff from Katherine down were amazing.  Received numerous  favourable comments from our guest which helped make our day.  Amazing,  nothing was too much trouble even cleaning satay sauce of my dress.